Meat Loaf collapses on stage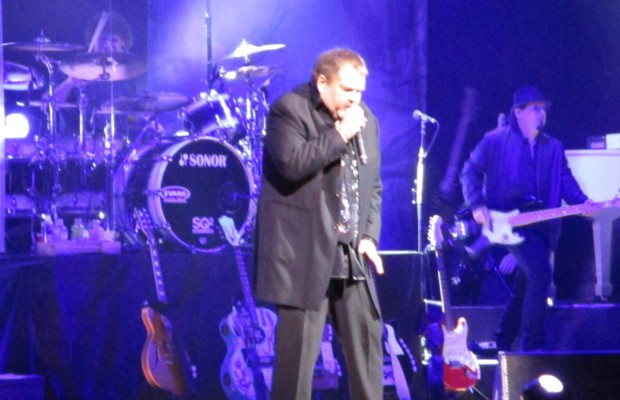 Millions of fans were left fearing for Meat Loaf's life last night when the singer collapsed on stage while performing at a concert in the Canadian city of Edmonton. The rock star, who is 68 years old, was performing his classic hit 'I'd Do Anything for Love' when he dramatically fell to the floor and the concert had to be called off. Many fans were filming the singer the incident occurred and clips have since surfaced online of the shocking moment.
However, it has been reported that he is doing well and recovering in hospital. A statement for the singer read 'his heartfelt thanks for everyone's support and well wishes" and said he is "expecting a speedy and full recovery'. The cause of the incident is thought to be dehydration but the singer is known to have a heart condition called Wolff-Parkinson-White Syndrome, a disease which causes the heart to beat irregularly. This is not the first time such an incident has occurred, he collapsed on stage in 2011 and 2003.
The Bat Out if Hell singer was forced to cancel several concerts earlier in the week due to ill heath, prompting concerns for the singer. It is thought that the performances will be rescheduled for a later date.