Adele lets rip at Glastonbury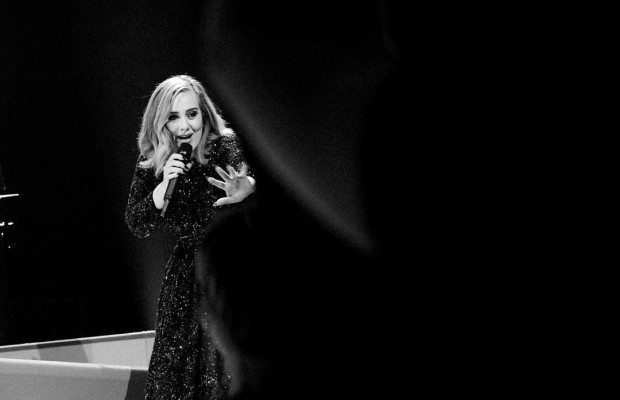 She is known for her down to earth personality and her cheeky sense of humour. But Adele took this to a whole new level when she burped in a fan's face on Saturday night. The Someone Like You singer was performing on the main stage at Glastonbury. She invited a fan up onto the stage, which she often does when performing live when the singer accidentally burped in her face.
The lucky, or unlucky, audience member is believed to be called Maria and visiting the festival from her native Brazil. Adele then added that she has just eaten a 'dirty burger' which might well be the reason for her outburst on stage.
Adele admitted that she had not played the festival, which attracts around 200,000 people, because of nerves. However, she smashed her set and showed her love to the crowd by declaring 'this is the best f****** moment of my life. Glastonbury means the world to me, I'm not just saying that.'
The singer changed the lyrics of the mega-hit Hello to 'I've been Glastonbury dreaming'. The original lyrics are 'California dreaming. Despite her nerves the singer played for a staggering 90 minutes in the end and sang 15 of her songs. The star added 'I didn't want to come on and now I don't want to go off.'