Anna Wintour made a Dame at Buckingham Palace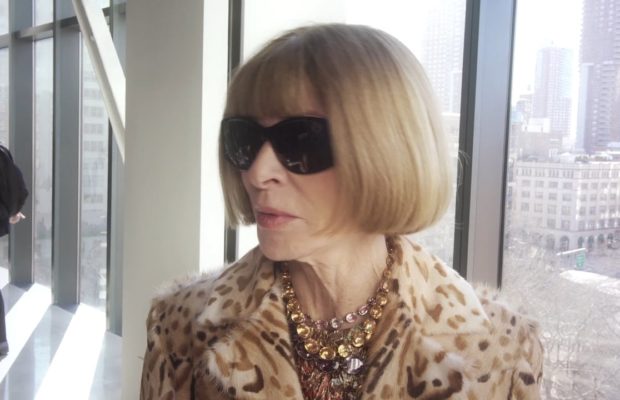 The editor of Amerian Vogue, Anna Wintour, has been made a Dame at a ceremony held today at Buckingham Palace. Despite being known for her Icy facade, the journalist looked calm and relaxed as she collected her honour from the Queen at the lavish event.
The British-born editor spoke afterwards – telling journalists how she thanked the Queen and also praised Prince Phillip's service after he announced yesterday that he would be stepping down from royal duties later this year. Wintour also said that the Queen struggled to find a place to pin the brooch on her stylish pink jacket. 'She couldn't find where to put the brooch.' She added 'I congratulated her on Prince Philip's service because obviously, that's so remarkable and such an inspiration to us all.'
Arriving in a knee-length pink coat and her trademark sunglasses, Wintour adhered to protocol and removed her shades for the ceremony. Born in London to Evening Standard journalist Charles Wintour and Elinor Wintour – the fashion journalist has spent most of her adult life in America where she has been the editor of Vogue for over 30 years. Wintour was just one of a string of people at the Palace to receive awards. Among them were journalist Peter Brookes and Olympic medalist Matthew Langridge.