A hilarious Diane Keating reveals who isn't her friend in Hollywood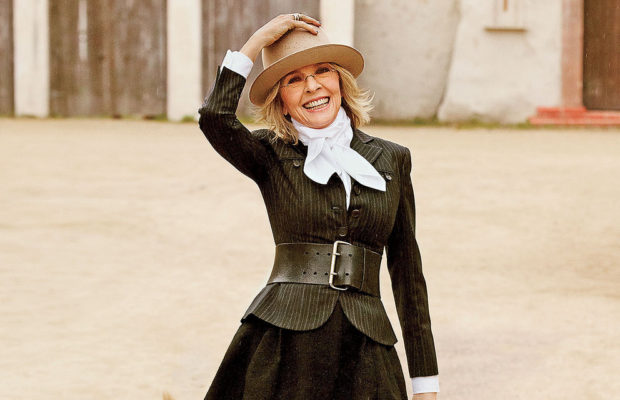 'A friend to all is a friend to none.' That was the message that Hollywood legend Diane Keaton was giving out when she appeared on Jimmy Kimmel's chat show. The 71-year-old actress made it clear that while she has mutual respect with many of her fellow actors, she doesn't consider them friends.
In reference to her many co-stars over the years, Keaton simply said 'They've worked with me.' She revealed that while many of the stars who attended the AFI Awards where she won the lifetime achievement are great people, they are not close away from work. She was speaking about stars such as Meryl Street, Sarah Silverman and Reese Witherspoon. The actress then claimed that she clearly doesn't have many friends.
Earlier in the chat Keaton gave host, Jimmy Kimmel, a hard time over apparently refusing to speak at the awards ceremony where the actress was honoured. She said 'It made me feel very bad inside my heart.' Continuing 'Your representatives—no, I'm serious! This is not OK! Your representatives told me that you were doing a dog voiceover of a basset hound. It's for a very good cause: Purina dog food. That hurt my feelings—inside of my heart. Like I told you, I have it, and it hurt them. I have two hearts.'