Brooklyn Beckham spotted biking around Manhattan as he tells classmates to 'chill out'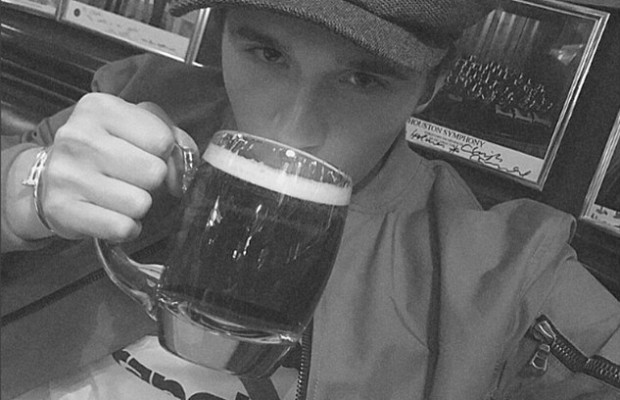 He has recently moved to New York to study at the Parsons School of Design and Brooklyn Beckham seems to be settling into life in Manhattan. The son of David and Victoria was spotted whizzing through the streets of Manhattan on his bike on Friday. the 18-year-old look casual and cool sporting a yellow t-shirt and tracksuit bottoms as he boked around Downtown New York.
He also shared a recent snap of himself and Chloe Moretz along with the caption 'luckiest person on earth'. The news has delighted fans after their on again, off again relationship seems to be back on track now Brooklyn has made the move to the United States from his native England.
The pair appears to be smitten with each other and they regularly post pictures of each other and leave cute comments on the others Instagram. Speaking in a recent interview about his move to New York, Brooklyn said that he has to tell fans to calm down. 'I like people from school but there are a few fangirls in the school … Sometimes, I have to be like, 'I'm going to be with you for like, four years, so chill.'