Anton Yelchin honoured with statue at memorial ceremony in LA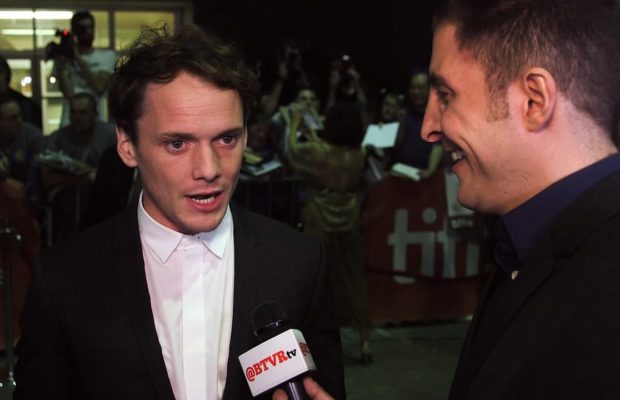 Friends and family of the late actor Anton Yelchin has gathered to celebrate his life as they unveiled a statue of the Russian-American star. Famous faces such as Demi Moore and Simon Pegg joined his Yelchin's family at Hollywood Forever Cemetery in Los Angeles to pay tribute to the actor who dies earlier this year. The 27-year-old was crushed to death by his own car in a freak accident at his home in LA.
As well as unveiling the statue, friends and family gave speeches and reading to honour the memory of the much-beloved actor who was just starting out in Hollywood.
Yelchin's co-star, Saldana, read a verse form The Prophet by  Kahlil Gibran. She added 'Ever since I read that chapter about friendship, that is the one thing I always try to seek in people, and when I find human beings who truly understand the meaning of friendship, I'm moved and inspired.'
His mother also gave a moving speech and said that his memory would live on in the Anton Yelchin Foundation which aims to assist young actors 'who face career challenges due to debilitating disease or disability.' She also spoke about how he would love being immortalised in a statue in the city which he loved.
'After Anton left, there are only a couple of things left to do. A foundation, photography book and sculpture. We accomplish two by today. The Anton Yelchin Foundation and the statue at Hollywood Forever, so he would be surrounded by the people he admired and to be in the middle of the city that he loved so much.'