Will and Grace actor Sean Hayes reveals health scare which almost killed him!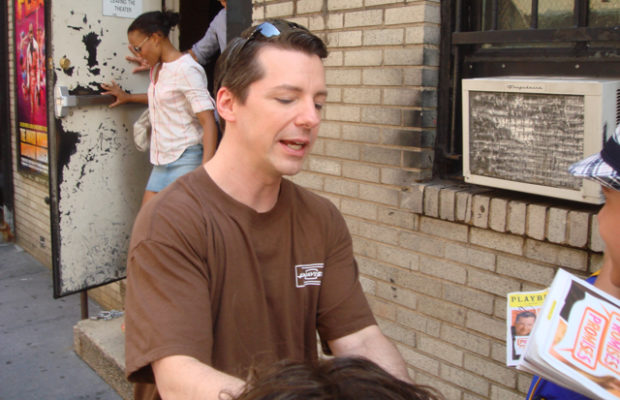 Will and Grace star Sean Hayes has revealed a recent health scare which saw him hospitalised and fighting for his life. Hayes shared the story, which he made sound hilarious while appearing on Ellen's chat show. The actor spoke of waking up in the middle of the night with a horrific pain in his stomach which turned out to be a burst intestine.
'I went to bed at night and all the sudden I felt this excruciating pain in my stomach.' After revealing that his small intestine had burst and was leaking poison into his body Hayes made a joke about how they put him back together again. 'They went in there and they clipped off the bad part and put it back together with like a chip clip, you know?'
Hayes said that he doesn't remember much about the potentially traumatising ordeal because he was heavily medicated throughout 'They put you on so many drugs, you're like high out of your mind.' He added that he was so spaced out that he didn't realise that his butt was hanging out of the back of his hospital gown.
Sean is currently starring in the return of Will and Grace as the much-loved Jack McFarland. The series returned earlier this year after an 11-year break from our screens. The show follows lawyer Will and his flatmate and best friend, designer Grace Adler and the antics of life and dating in New York.