George Takei is latest celebrity to be accused of sexual assault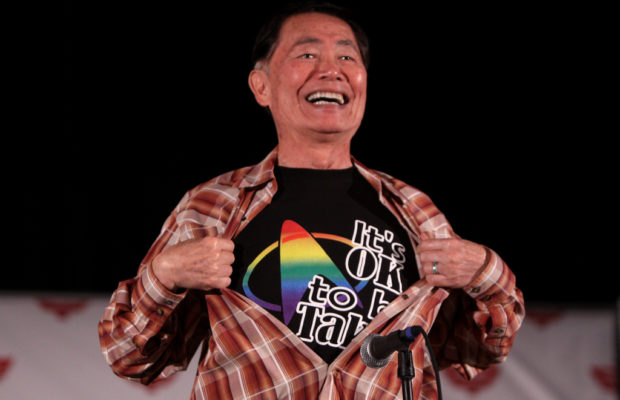 The actor George Takei has formally denied that he sexually assaulted an actor back in 1981. Yesterday the Hollywood Reporter published an interview with Scott R. Brunton who was just 23 when he claims that Takei assaulted him after the pair had been on a dinner date.
Takei tweeted that he does not recall the accusations, adding that he is shocked by the claims. 'Friends, I'm writing to respond to the accusations made by Scott R. Bruton. I want to assure you all that I am as shocked and bewildered at these claims as you must feel reading them.' He went further and denied that he had never met the person who was making the claims against him. 'The events he describes back in the 1980s simply did not occur, and I do not know why he has claimed them now. I have wracked my brain to ask if I remember Mr. Brunton, and I cannot say I do.'
He described the events as being antithetical to his principals and said that those that know him understand that he would never do such a thing. 'The very idea that someone would accuse me of this is quite personally painful.'
Brunton claims that he was a young actor, just starting out when he became friends with the actor, who was 43 at the time, after meeting him in a bar. He said that Takei was very good at consoling him when he broke up with his boyfriend and the pair eventually went out for dinner.
After feeling dizzy and passing out, Burton described how Takei came onto him. 'I came to and said, 'What are you doing?!' I said, 'I don't want to do this.' He goes, 'You need to relax. I am just trying to make you comfortable. Get comfortable.' And I said, 'No. I don't want to do this.' And I pushed him off and he said, 'OK, fine.' And I said I am going to go and he said, 'If you feel you must. You're in no condition to drive.'