Chris Brown posts inappropriate comments on Rihanna's social media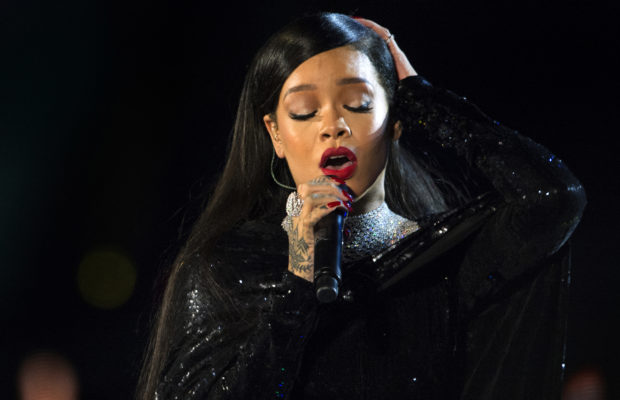 Fans of Rihanna have been left shocked and concerned after her ex-boyfriend Chris Brown posted concerning comments about the singer's outfit online. Brown, who assaulted Rihanna back in 2009, posted a emoji of a wide eyed face in the comments section of a picture of the singer wearing a bejeweled bikini.
Fans were not impressed with Brown's reaction to the picture and posted comments to express their shock and disgust after his treatment of her in the past. One fan said 'BOIII WTF U THINKIN' with another saying 'keep your eyes and your hands to yourself, sir.'
He was placed on probation in 2009 after he assaulted the singer. was spotted in public several times with many bruises leading to concerns from many of her fans. She filed for a restraining order after he violently attacked her at a pre-show party for the Grammys.
Speaking about the incident at the time Rihanna said 'I just never understood that, like how the victim gets punished over and over. A lot of women, a lot of young girls, are still going through it. A lot of young boys too. It's not a subject to sweep under the rug, so I can't just dismiss it like it wasn't anything, or I don't take it seriously.'