La La Land: Review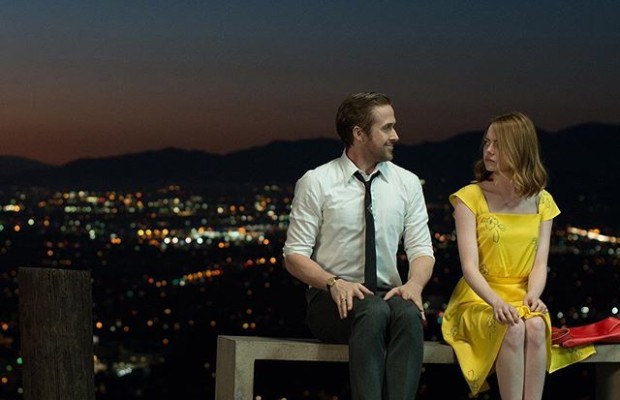 La La Land is leading the nominations at this year's Oscars, nominated in a record-tying fourteen categories. But while the movie-musical, written and directed by Damien Chazelle, is a guaranteed feel-good watch it is not groundbreaking cinema.
As the name suggests, the movie is set in the weird and wonderful world of Hollywood – or more specifically LA. The narrative follows two familiar tropes; boy meets girl and struggling actor/musician with dreams of making it big. The plot is entirely predictable, but this mostly doesn't matter as the stunning cinematography and memorable jazz numbers punctuate the story with flair.
Emma Stone and Ryan Gosling take the leads in what in essence is a two-handed piece. They handle the characters with confidence and both give convincing performances. While neither can be considered to have a great vocal ability, they have ample capability to deal with the vocals required for the catchy score. It leans more towards talking in tune rather than the style of singing you might expect in a more traditional musical. Gosling's piano skills, which he learned specifically for the role, are superb and he plays with the style and confidence of a longstanding musician.
While Chazelle can't be overly praised for an original narrative, his direction is clean and concise. He clearly has a love affair with arts (his last film was Whiplash, charting the story of a drummer in a music conservatoire) and thus is a hit with industry insiders. The film has come in for some criticism, with many saying that the film eschews the truth of jazz in America, which is primarily a black genre of music.
Without question the film is great entertainment and is set for Oscar glory. But if it lives on in the way that other movie musicals such as Moulin Rouge or Singing in the Rain have remains to be seen.