Can you believe that Golden Balls himself, David Beckham, turns 41 today?
David Beckham is celebrating his special day with his wife and eldest son, Brooklyn. Wife Victoria, 42, is reported to have said that Becks is a 'wonderful husband and daddy'. The loved-up couple shared some cheeky snaps of the mound of presents with their 10 million followers on Instagram.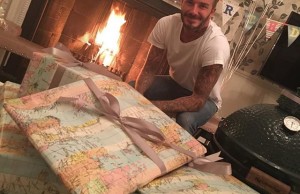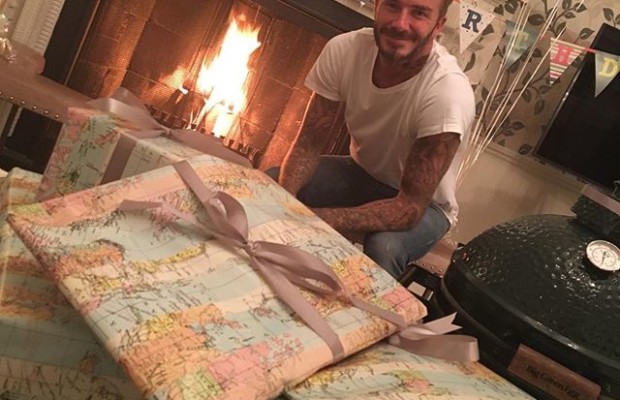 If you were wondering what to buy the man who has everything, the answer is a BBQ and a motorbike helmet. One of the gifts, which is clearly visible in the picture, is a Big Green Egg BBQ, which can cost over $2000. Though it's not as if money is a problem in the Beckham household with an estimated net worth of over $770 million. A keen biker, David is also said to have been given a bespoke bike helmet designed by Victoria herself.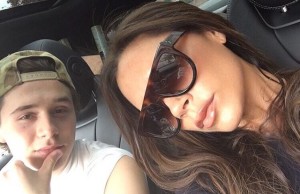 Brooklyn also shared photos of his sporting superstar dad's birthday, showing that he has an eye for photography by adding a cool black and white filter to the photograph of the family celebrations. The eldest son of the David and Victoria was recently spotted out for a driving lesson with his tense looking mum. The pair were seen driving around London in a Mercedes A-Class, which is just one of the many luxury cars owned by the couple.