AC/DC drummer Malcom Young dead aged 64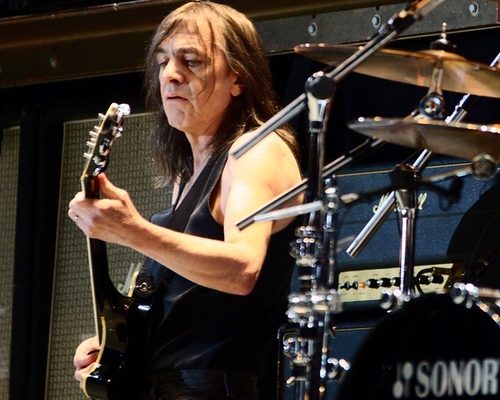 Malcolm Young, famed for being the guitarist in AC/DC, had died at the age of 64 after losing his battle with dementia. His family released a statement saying that the musician died peacefully on Saturday.
'Today it is with deep heartfelt sadness that AC/DC has to announce the passing of Malcolm Young. Malcolm, along with Angus, was the founder and creator of AC/DC. With enormous dedication and commitment, he was the driving force behind the band.'
The statement also praised his musical abilities. They said Young was 'Renowned for his musical prowess, Malcolm was a songwriter, guitarist, performer, producer, and visionary who inspired many.'
Despite being less flamboyant and well-known than his brother, Angus today credited his brother with being the success of the band. 'As his brother, it is hard to express in words what he has meant to me during my life, the bond we had was unique and very special. He leaves behind an enormous legacy that will live on forever. Malcolm, job well done.'
Young was born in Glasgow, Scotland before moving to Australia with his family when he was a child. After forming AC/DC with his brother the pair when on to become one of the world's most successful metal bands. Young has been suffering from dementia from the past decade.