Brent trys girls products and its hilarious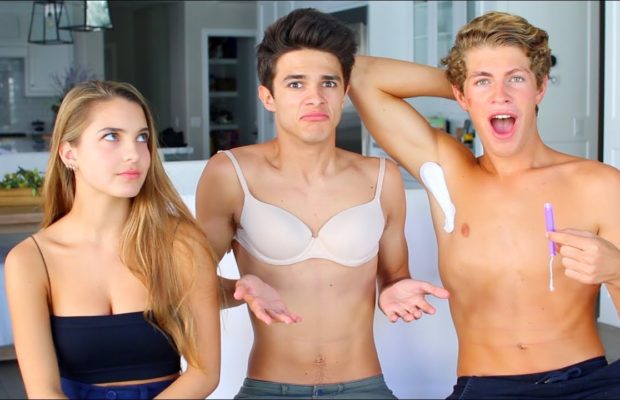 Brent Riveras, one of our most favorite Youtubers just released a brandnew video and its about guys trying to guess girls products and their prices. If you havent watched it go do so bc its really hilarious. Brent in this video refers to differences between men and women and also to how materialistic girls are.
Best part is: At the very end everyone agrees that guys will never ever understand girls. But dont take our summary. Go and watch Brent riveras latest video right here at celebninja.
Brent is and will be one of our ones to watch in the next weeks since his videos really make the difference.